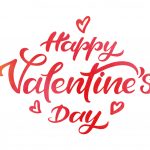 Valentine's Day Love Stories
14 February 2018
- 0 comments
Valentine's Day Love Stories
At Spotlights, we love, love stories! In honour of Valentine's Day, we thought we'd remember our favourite heart filled moments, from the stories our students have based some of their performances on, over the years.
The Lion King 
'The Circle of Life' continues with Nala and Simba; childhood friends who later marry and have a family of their own. Their love for each other is powerful and eternal.
Aladdin
What could be more romantic than a magic carpet ride? Aladdin takes Jasmine to a whole new world when they soar above the city, reaching for the stars, in the night sky. Love conquers all when Aladdin is accepted by Jasmine's family and allowed to marry the princess.
Mary Poppins 
It's clear that Bert has his heart set on being Mary Poppins one true love, from the first time we see them together, in this timeless classic. Dancing on the rooftops of London and jumping into chalk paintings, their love is full of fun and adventure.
Frozen 
The story of princess Anna and her sister, Elsa, who has magical ice powers. When Elsa accidentally freezes Anna's heart, only an "act of true love," can save her. Rather than the love of a prince, it is Elsa that saves her sister Anna, by melting her ice statue, with a hug. Perfection!
Chitty Chitty Bang Bang
Another classic tale of love; the love of inventions and ideas, a father's love for his children, Mr. Potts love for Truly Scrumptious and their love of justice that frees the children from the castle in Bulgaria.
Each term our Little Stars age 4-6 create a mini musical based on a classic tale like these.  If you would love to see your child perform and make some new friends, please get in touch and ask about the next date they can attend a FREE trial class.
Happy Valentines Day!
With love,
The Spotlights Team xx