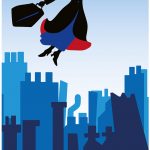 Mary Poppins summer workshop for 7-16 year olds
Mary Poppins summer workshop for 7-16 year olds
This summer holiday we invite your child to take part in our Mary Poppins workshop for 7-16 year olds.
Our summer workshop is an exciting mix of drama, dance and singing taught by our professional team.
On the last day of the workshop your child will perform a costumed mini musical based on this classic story.
The workshop runs from 9:30am to 3:00pm each day.
We are in West Wickham from 29th July to 2nd August
We are in Orpington from 5th August to 9th August
The price is only £125 for the week (£90 for siblings).
Please get in touch to book your child's place.