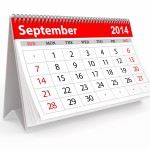 New Classes for September 2014
3 September 2014
- 0 comments
New classes launching September 2014
We are excited to announce a number of new classes and venues opening this September.
We are now offering after school Little Stars classes for 4-6 years at Perry Hall (Orpington) on Mondays and St Christopher's The Hall School (Beckenham) on Wednesdays.
We are also launching a new venue for Stars 123 classes for 7-16 years at Old Palace of John Whitgift School (Croydon).  These sessions will run from 10am to 12pm each Saturday for only £199 per term.
We offer a free trial class for new students at any venue so please get in touch on 020 8460 5711 or email info@spotlightstheatre.co.uk to book your child's place.