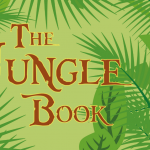 Calling all 4-6 year olds for a Jungle Book Adventure!
29 December 2021
- 0 comments
In January 2022, our Little Stars (age 4-6 years) will be having an adventure with Mowgli and all his friends. Your own Little Star can join the fun at our Jungle Book themed performing arts classes.
Each week our creative drama, dance and singing classes will introduce your child to special songs and dances based on this magical musical story. Be prepared for lots of fun with catchy songs and amazing dance routines that they'll love!
Through our tailored lessons our 'Little Stars' develop their dancing, singing and acting skills, gaining the confidence to perform. Every term each Little Stars class learns contrasting dance routines and new songs.
The focus in each weekly class is fun and friendship. Our themed drama games and exercises are a great way to introduce the children to the story. During each drama class your child will learn how to project their voice and develop their own character within the story.
Within our production it's important to us that every child has a part to play with their own script and lines of dialogue. Every term we choose a production that you and your little one can have easy access to, so you can watch it together at home and get involved.
If your child would like to be part of our Jungle Book adventure, then sign up for a for a FREE trial in January 2022 at one of our venues in Bromley, Beckenham, Orpington , West Wickham or Croydon. We also run after school programmes exclusively for children attending those schools. A full list is here.
If you would like any more details please contact us here.