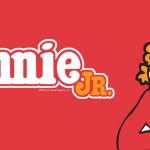 Annie for 7-16 year olds
10 January 2019
- 0 comments
Annie for 7-16 Year Olds
This spring our students age 7-16 are working on their latest musical theatre production – Annie!
Every child will have a part to play in this classic story.
Over the coming weeks we will introduce the key characters, songs and dances and all cast members will have the opportunity to shine in front of an audience of family and friends in a professional theatre space in April.
If you have a child age 7-16 who would like to take part in this production, it's not too late!  Please get in touch with us to book a free trial by Saturday 19th January 2019.