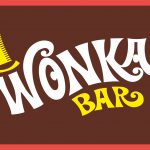 Celebrate Roald Dahl Day
13 September 2016
- 0 comments
Today is Roald Dahl Day, 100 years since his birth.
We are especially excited as all our Little Stars classes for 4-6 year olds are creating a mini musical version of Charlie and the Chocolate Factory this term.
Each week we will introduce the characters from this classic tale.  Through improvisation, role-play and storytelling we will explore what each character is like and teach drama techniques to help each child in the group take on a role.
We will also teach some songs from the story.  We teach singing as a group but there are always opportunities for more confident singers to take on some solo singing.
Our mini musical will also have some funky dance moves devised by our professional choreographers.
We teach a core technique so that your child will improve in drama, dance and singing over the term but the focus of each lesson is on having fun!
At the end of the term each group will present a delicious show to family and friends.
If your little one has not been to one of classes before why not sign them up for a FREE Trial?
We currently offer classes in Beckenham, Bromley, Croydon, Orpington and West Wickham.
Get in touch or call 020 8460 5711 for further details.
If you fancy celebrating Roald Dahl Day at home today there are some great ideas via www.roalddahl.com
These are some of our favourites:
Make a Revolting Recipe
Craft  your own Mr Twit beard or invent your own Wonka creation
Write your own Roald Dahl inspired stories – here are some tips on writing from the man himself
Have a Roald Dahl Quiz – there is a super easy, easy and difficult version here